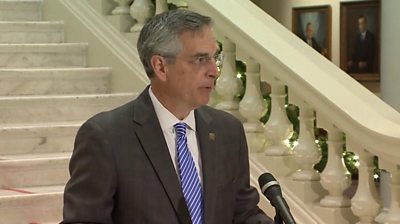 Georgia's Secretary of State Brad Raffensperger has insisted that the state's vote recount is right, saying that "numbers do not lie".
The recount confirmed US President-elect Joe Biden's victory in Georgia.
"I am a proud Trump supporter," Mr Raffensperger mentioned on Friday morning. "Like different Republicans, I am dissatisfied our candidate did not win Georgia's electoral votes."
Authorized efforts by Donald Trump's allies to problem his defeat had been dismissed in three states on Thursday.